HTML JPG PDF XML ODG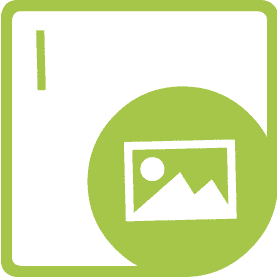 APNG
Aspose.Imaging for .NET
Convert ODG to APNG via C#
Native .NET APIs to transform ODG into APNG without needing any image editor or 3rd-party libraries.
How to Convert ODG to APNG Using C#
In order to convert ODG to APNG, we'll use Aspose.Imaging for .NET API which is a feature-rich, powerful and easy to use document manipulation and conversion API for C# platform. Open NuGet package manager, search for Aspose.Imaging and install. You may also use the following command from the Package Manager Console.
Aspose.Imaging



PM

>

 

Install

-

Package

 

Aspose

.

Imaging



Steps to Convert ODG to APNG via C#
Aspose.Imaging makes it easy for the developers to load & convert ODG files to APNG in just a few lines of code.
Load ODG file with Image.Load method
Create & set the instance of ApngOptions
Call the Image.Save method
Pass file path with APNG extension & object of ApngOptions class
System Requirements
Aspose.Imaging for .NET is supported on all major operating systems. Just make sure that you have the following prerequisites.
Microsoft Windows or a compatible OS with .NET Framework, .NET Core, Windows Application, ASP.NET Web Application.
Development environment like Microsoft Visual Studio.
Aspose.Imaging for .NET DLL referenced in your project.
Command
// load the ODG file in an instance of Image


var

 

image

 

=

 

Aspose

.

Imaging

.

Image

.

Load

(

"template.odg"

);




// create an instance of ApngOptions


var

 

options

 

=

 

new

 

Aspose

.

Imaging

.

ImageOptions

.

ApngOptions

();




// save ODG as a APNG


image

.

Save

(

"output.apng"

,

 

options

);

 


Free App to Convert ODG to APNG
Check our live demos for ODG to APNG conversion with following benefits.
No need to download or setup anything.
No need to write any code.
Just upload your ODG file and hit the "Convert" button.
You will instantly get the download link for resultant APNG file.
A cross-platform Imaging Library capable of processing the most common image formats along with DjVu, DICOM, WebP & DNG. The API can create, load, manipulate, convert & compress images as well as can transform images, perform filtering, dithering, masking and de-skewing. All with various memory optimization strategies.
ODG What is ODG File Format
The ODG file format is used by Apache OpenOffice's Draw application to store drawing elements as a vector image. It follows the XML based file format specifications outlined by Advancement of Structural Information Standards (OASIS). ODG represents drawings as vector images using points, lines and curves. Besides OpenOffice, LibreOffice and other applications also provide support for working with ODG file format. Other formats supported by OpenOffice, for example, include ODT, ODF, ODP and ODS.
Read More
apng What is apng File Format
A file with .apng (Animated Portable Network Graphics) extension is a raster graphic format and is an unofficial extension to the Portable Network Graphic (PNG ). It comprises of multiple frames (each of PNG image) that represents an animation sequence. This gives similar visualization as a GIF file. APNG files support 24-bit images and 8-bit transparency. APNG is backward compatible with non-animated GIF files. APNG files use the same .png extension and can be opened by applications such as Mozilla Firefox, Chrome with APNG support, iMessage apps for iOS 10.
Read More
Other Supported Conversions
You can also convert ODG into many other file formats including few listed below.