HTML JPG PDF XML WMF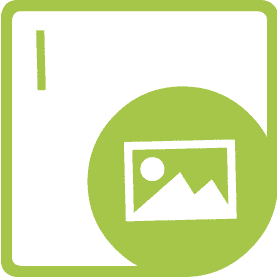 EMZ
Aspose.Imaging for .NET
Convert WMF to EMZ via C#
Native .NET APIs to transform WMF into EMZ without needing any image editor or 3rd-party libraries.
How to Convert WMF to EMZ Using C#
In order to convert WMF to EMZ, we'll use Aspose.Imaging for .NET API which is a feature-rich, powerful and easy to use document manipulation and conversion API for C# platform. Open NuGet package manager, search for Aspose.Imaging and install. You may also use the following command from the Package Manager Console.
Aspose.Imaging



PM

>

 

Install

-

Package

 

Aspose

.

Imaging



Steps to Convert WMF to EMZ via C#
Aspose.Imaging makes it easy for the developers to load & convert WMF files to EMZ in just a few lines of code.
Load WMF file with Image.Load method
Create & set the instance of EmzOptions
Call the Image.Save method
Pass file path with EMZ extension & object of EmzOptions class
System Requirements
Aspose.Imaging for .NET is supported on all major operating systems. Just make sure that you have the following prerequisites.
Microsoft Windows or a compatible OS with .NET Framework, .NET Core, Windows Application, ASP.NET Web Application.
Development environment like Microsoft Visual Studio.
Aspose.Imaging for .NET DLL referenced in your project.
Command
// load the WMF file in an instance of Image


var

 

image

 

=

 

Aspose

.

Imaging

.

Image

.

Load

(

"template.wmf"

);




// create an instance of EmzOptions


var

 

options

 

=

 

new

 

Aspose

.

Imaging

.

ImageOptions

.

EmzOptions

();




// save WMF as a EMZ


image

.

Save

(

"output.emz"

,

 

options

);

 


Free App to Convert WMF to EMZ
Check our live demos for WMF to EMZ conversion with following benefits.
No need to download or setup anything.
No need to write any code.
Just upload your WMF file and hit the "Convert" button.
You will instantly get the download link for resultant EMZ file.
A cross-platform Imaging Library capable of processing the most common image formats along with DjVu, DICOM, WebP & DNG. The API can create, load, manipulate, convert & compress images as well as can transform images, perform filtering, dithering, masking and de-skewing. All with various memory optimization strategies.
WMF What is WMF File Format
Files with WMF extension represent Microsoft Windows Metafile (WMF) for storing vector as well as bitmap-format images data. To be more accurate, WMF belongs to the vector file format category of Graphics file formats that is device independent. Windows Graphical Device Interface (GDI) uses the functions stored in a WMF file to display an image on the screen. A more enhanced version of WMF, known as Enhanced Meta Files (EMF), was published later that makes the format more feature rich. Practically, WMF are similar to SVG.
Read More
emz What is emz File Format
A file with .emz extension is a compressed container of Enhanced Metafile (EML file). These are compressed using the GZIP compression technique which is the commonly used compression method on UNIX and LINUX operating systems. Unlink ZIP (/compression/zip/), GZIP compresses the archive as a whole instead of compressing individual files. EMZ files are smaller in size as compared to the EMF files and help in fast transfer during online file sharing. Some of the applications that can open EMZ files include Microsoft Visio 2019, Microsoft Office 2019, XnView MP, and File Viewer Plus.
Read More
Other Supported Conversions
You can also convert WMF into many other file formats including few listed below.