Java OMR Recognition and Parser APIs
Recognize optical marks from OMR digitized sheet images in a variety of formats from scanned images and photos.
  Download Free Trial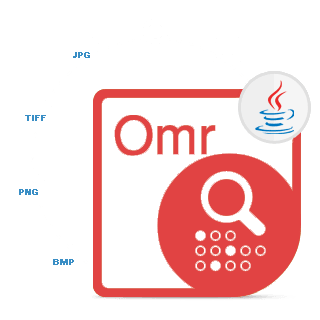 Aspose.OMR for Java
Aspose.OMR for Java is an API to recognize optical marks from multiple image formats including PNG, GIF, JPEG, TIFF, BMP. API saves the output in CSV and JSON formats as well as can show the results in Text format on performing OMR operations. Moreover, OMR recognition API allows capturing human-marked data from files of different sources like surveys, questionnaires, MCQ papers and more. API recognizes scanned images and even photos from all these sources with high accuracy.
At A Glance
An overview of Aspose.OMR for Java API.
High accuracy rate
Results in CSV format
Output in JSON format
Scanned images
Photos
Process rotated images
Process side viewed images
Data of various sources
Platform Independence
Aspose.OMR for Java supports the Java runtime.
JSP/JSF Application
Desktop Application
Supported File Formats
Aspose.OMR for Java supports popular Image file formats listed below.
JPEG, PNG, GIF, TIFF, BMP
Previous
Next
Advanced Java OMR Processing API Features
Recognition of scanned images and photos
Process rotated and perspective images.
Recognize data from tests, exams, questionnaires, surveys.
Generate OMR templates from TXT files.
Save results to CSV and JSON format.
How OMR API Works
Recognition is based on a template markup which contains a graphical mapping of the elements to be recognized from the scanned images.
Support and Learning Resources
Aspose.OMR offers individual OMR processing APIs for other popular development environments as listed below: