Convert WORD to XLS in Android Applications or Online App
Export WORD to XLS in Android Apps without using Microsoft® Word or Microsoft® Excel
Why to Convert
Converting Word documents to Excel spreadsheets is a common requirement for many businesses. It allows users to easily manipulate and analyze data in a spreadsheet format. Additionally, Excel spreadsheets are often used for reporting and data visualization. As a result, converting Word documents to Excel spreadsheets can be a useful tool for businesses.
How Aspose.Total helps for Word to XLS Conversion
Aspose.Total for Android via Java is a comprehensive suite of document manipulation and conversion APIs that can be used to integrate WORD to XLS conversion features into Android applications. The suite includes Aspose.Words for Android via Java, a feature-rich document manipulation and conversion API, and Aspose.Cells for Java, an API for converting HTML to XLS.
Using Aspose.Words for Android via Java, users can convert WORD documents to HTML. This HTML can then be converted to XLS using Aspose.Cells for Java. This process is simple and efficient, allowing users to quickly and easily convert Word documents to Excel spreadsheets. Additionally, Aspose.Total for Android via Java is a comprehensive suite of APIs, allowing users to manipulate and convert a variety of document formats.
Android API to Convert WORD to XLS
Free Online Converter for WORD to XLS
Remove Unused Information from a WORD Document in Android Apps
Before converting WORD to XLS, you can remove unused information from WORD Document via Aspose.Words for Android via Java . Sometimes you may need to remove unused or duplicate information to reduce the size of the output document and processing time. The CleanupOptions class allows you to specify options for document cleaning. To remove duplicate styles or just unused styles or lists from the document, you can use the Cleanup method. You can use the UnusedStyles and UnusedBuiltinStyles properties to detect and remove styles that are marked as "unused".
Save XLS File to Stream in Android Apps
After converting WORD to XLS, Aspose.Cells for Android via Java enables you to save your document to stream. If you need to save files to a Stream then you should create a FileOutputStream object and then save the file to that Stream object by calling the save method of Workbook object.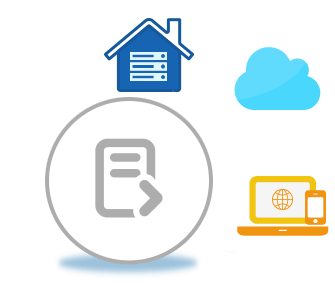 FAQ
How can I convert WORD to XLS Online?

The online app for WORD conversion, which you can find above, is a handy tool for converting WORD files into XLS format. The process is straightforward and easy to use. To get started, simply drag and drop your WORD file into the white area of the app or click inside the area to import your document. Once your file has been uploaded, click the "Convert" button to initiate the conversion process.
The app will quickly process your file and convert it into a high-quality XLS format. Once the conversion is complete, you can download your new XLS file with just one click. This makes it incredibly easy to convert WORD files into XLS format, and it's an excellent option for anyone looking to quickly and easily convert their files without having to install any additional software. Overall, the WORD to XLS converter is an excellent tool that can save you time and effort.

How long does it take to convert WORD?

If you're looking for a fast and efficient way to convert your WORD files to XLS format, this online converter is a great option. However, the speed of the conversion process can vary depending on the size of your WORD file. If you're working with a small file, you can expect the conversion to take only a few seconds.
If you're using the converter within a Android App application, the speed of the conversion process will depend on how well you've optimized your application. To get the best performance from the converter, you'll want to make sure that your application is running smoothly and efficiently. This can involve optimizing your code, reducing the amount of memory your application uses, and making sure that your application is running on a fast and reliable server.

Is it safe to convert WORD to XLS using free Aspose.Total converter?

Of course! If you're using the online WORD to XLS converter, you'll be happy to know that the download link for your converted files will be available instantly after the conversion process is complete. And don't worry about your files' security - the app deletes uploaded files after 24 hours, and the download links stop working after this time period. This ensures that no one has access to your files, and you can rest assured that your data is safe and secure.
In addition, the WORD to XLS converter is completely free to use, making it an excellent option for testing purposes. You can use the converter to test the results before integrating the code into your application. This can help you determine whether the WORD to XLS conversion process meets your needs and whether you want to continue using the app in the future.

What browser should I use to convert WORD?

When it comes to using the online WORD to XLS converter, you'll be happy to know that you can use any modern browser to complete the conversion process. This includes popular browsers like Google Chrome, Firefox, Opera, and Safari. So no matter which browser you prefer to use, you can count on this converter to work smoothly and efficiently.
However, if you're developing a desktop application, you may want to consider using the Aspose.Total WORD Conversion API instead. This API is designed specifically for converting WORD files to a variety of different formats, including XLS. The API is optimized for desktop applications and can provide faster and more reliable performance than the online converter.
Explore WORD Conversion Options with Android
What is WORD File Format?
Microsoft Word is a widely used word processing software that provides various file formats for saving and sharing documents. Understanding the different file formats in Word is important for compatibility, accessibility, and preserving formatting.

The default file format in Word is DOC (Word Document). DOC files are compatible with older versions of Word but may have limitations in compatibility with other software applications. However, with the introduction of newer versions, the DOCX (Word Open XML Document) format has gained popularity. DOCX offers advantages such as smaller file sizes, improved data recovery, and enhanced compatibility with other programs.

In addition to DOC and DOCX, Word supports other file formats like PDF (Portable Document Format). PDF files are widely used for sharing and publishing documents because they retain the formatting, layout, and fonts of the original document, ensuring consistent viewing across different devices and platforms.

Word also allows saving documents in formats like RTF (Rich Text Format) and TXT (Plain Text). RTF files maintain basic formatting and are compatible with various word processing applications. TXT files store plain text without any formatting and are commonly used for transferring text between different software programs.

For compatibility with open-source software and online platforms, Word supports formats like ODT (OpenDocument Text) and HTML (Hypertext Markup Language). ODT files can be used with software like LibreOffice and Google Docs, while HTML files allow documents to be displayed in web browsers.
What is XLS File Format?
The Excel XLS file format is a widely used and well-known file format for storing spreadsheet data. It is associated with Microsoft Excel, which is one of the most popular spreadsheet software applications. XLS stands for "Excel Spreadsheet" and has been a standard file format for Excel since its early versions.

The XLS file format is binary-based, meaning that it stores data in binary form rather than using XML or text-based formatting. This makes it more efficient for storing and processing large amounts of data. XLS files can contain multiple worksheets, each consisting of cells organized in rows and columns. These cells can hold various types of data, including text, numbers, dates, formulas, and formatting.

Excel provides a wide range of features and functionalities within the XLS file format. Users can perform complex calculations using formulas, apply formatting options to enhance the visual appearance of data, create charts and graphs, and utilize various data analysis tools. Additionally, Excel supports macros, which are scripts that automate repetitive tasks or perform custom operations within the spreadsheet.

Over the years, Microsoft has introduced newer file formats like XLSX, which is based on XML and offers enhanced features and compatibility. However, the XLS format continues to be supported by Excel and can be opened and edited by newer versions of the software.

The XLS file format has become an industry standard, widely used in businesses, educational institutions, and personal applications for data analysis, reporting, financial modeling, and more. Its widespread adoption and compatibility make it a reliable choice for storing and sharing spreadsheet data.