Android APIs to Manipulate File Formats in Mobile Apps
Manipulate Word, Excel, PDF, PowerPoint, Outlook and more than 100 other document formats in mobile apps without installing any software.
  Download Free Trial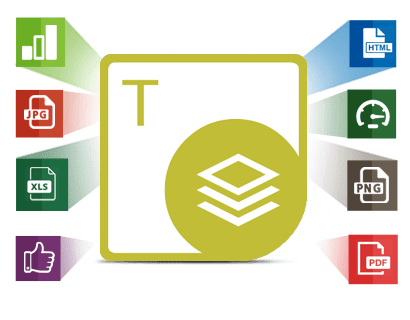 Aspose.Total for Android via Java
Aspose.Total for Android via Java is a compilation of every Android API offered by Aspose. It allows developers to create, edit, render and convert between a wide range of popular document formats within Android applications.
We compile all Android APIs on a daily basis to ensure that it contains the most up to date versions of each of Aspose Android via Java APIs. If a new Android API or a new version of existing APIs is released during the subscription period – it will be included in Android package and you are fully entitled to download and use it.
Aspose.Total for Android via Java includes the following document format APIs:
Advanced Features of Aspose.Total for Android via Java APIs
Delivering our very best, and getting better with each release.
Perform mail merge & generate reports
Build dynamic Excel reports on the fly
Insert text, paragraphs, images, tables in Word document
Create Excel dashboards, incorporating charts & Pivot Tables
Create PDF documents using the product API
Create or clone presentation slides
Find & edit existing shapes in presentation slides
Convert PDF files to images
Process a Multitude of File Formats
With Aspose.Total for Android via Java, you can build an incredibly versatile file processing system capable of handling many popular file formats. You can easily open, create, modify and inter-convert file formats.
Aspose.Total for Android via Java currently supports following file types.
Microsoft Word documents
Microsoft Excel spreadsheets
Microsoft PowerPoint presentations
Adobe PDF documents
Microsoft Outlook message and storage files
Support and Learning Resources
Why Aspose.Total for Android via Java?
Aspose.Total offers individual solutions for other platforms.