C++ API to Convert DOCX to FODS or Online App
Export DOCX to FODS via C++ without using Microsoft® Word or Microsoft® Excel
Why to Convert
Converting documents from one format to another is a common requirement in many applications. For example, you may need to convert a DOCX file to FODS format for further processing. This can be done easily by using feature-rich, powerful and easy to use document manipulation and conversion APIs.
How Aspose.Total helps for docx to fods conversion
Aspose.Total for C++ is a comprehensive suite of APIs that enables developers to create, manipulate and convert documents, spreadsheets, images and other file formats. It includes Aspose.Words for C++ and Aspose.Cells for C++. Aspose.Words for C++ is a feature-rich, powerful and easy to use document manipulation and conversion API that enables developers to export DOCX to HTML. Aspose.Cells for C++ is a powerful spreadsheet manipulation API that enables developers to convert HTML to FODS. By using these two APIs, you can easily include DOCX to FODS conversion feature within your C++ applications.
C++ API to Convert DOCX to FODS
Get Started with C++ File Automation APIs
Install from command line as nuget install Aspose.Total.Cpp or via Package Manager Console of Visual Studio with Install-Package Aspose.Total.Cpp.
Alternatively, get the offline MSI installer or DLLs in a ZIP file from downloads .
Access DOCX Document Properties via C++
Aspose.Words for C++ also allows you to access document properties of DOCX file and lets you take an informed decision before the conversion process. To access document properties you can use BuiltInDocumentProperties to obtain built-in properties and CustomDocumentProperties to obtain custom properties. The following code example shows how to enumerate all built-in and custom properties in a document.
Save FODS File to Stream via C++
After converting DOCX to FODS, Aspose.Cells for C++ enables you to save your document to stream. To save files to a stream, create a MemoryStream or FileStream object and save the file to that stream object by calling the IWorkbook object's Save method. Specify the desired file format using the SaveFormat enumeration when calling the Save method.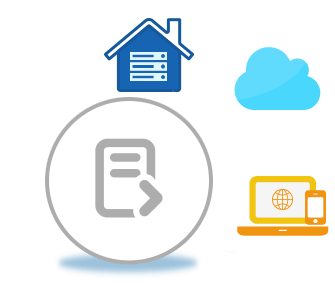 FAQ
How can I convert DOCX to FODS Online?

To use the above DOCX to FODS converter, simply follow these easy steps. First, add your DOCX file to the converter by either dragging and dropping the file into the white area or clicking inside the area to import the document. Next, click the "Convert" button to initiate the conversion process.
Once the DOCX to FODS conversion is complete, you'll be able to download your converted file instantly with just one click. This makes it incredibly easy to convert your DOCX files to FODS format, and you can do it all without having to install any additional software or plugins.

How long does it take to convert DOCX?

When it comes to using the DOCX to FODS converter, the speed of the conversion process will depend largely on the size of your DOCX file. For smaller files, the conversion can be completed in just a few seconds, making it incredibly fast and efficient. However, larger files may take a bit longer to convert.
If you're planning to integrate the DOCX to FODS conversion code into your C++ application, the speed and efficiency of the conversion process will also depend on how well you've optimized your application. By ensuring that your application is optimized for the conversion process, you can help ensure that your DOCX files are converted to FODS format quickly and accurately.

Is it safe to convert DOCX to FODS using free Aspose.Total converter?

Of course! When you use the DOCX to FODS converter, you can rest assured that your files are safe and secure. After the conversion is complete, you'll be provided with a download link for your new FODS file. This link will be available instantly and can be used to download the file to your device.
To ensure the safety and privacy of your files, we automatically delete any uploaded files after 24 hours. This means that no one else will have access to your files once the conversion process is complete. Additionally, the DOCX to FODS converter is designed to be safe and secure, so you can trust that your files are being handled with the utmost care.

What browser should I use to convert DOCX?

The DOCX to FODS converter is an online tool that can be accessed through any modern web browser, including Google Chrome, Firefox, Opera, and Safari. This makes it incredibly easy to use, as you can simply open the converter in your browser and start converting your DOCX files to FODS format right away.
However, if you're developing a desktop application and need a more robust solution for DOCX conversion, you may want to consider using the Aspose.Total DOCX Conversion API. This powerful API is designed specifically for developers and offers a wide range of features and capabilities for working with DOCX files, including conversion to FODS format.
Explore DOCX Conversion Options with C++
What is DOCX File Format?
DOCX is a file format developed by Microsoft specifically for their word processing software, Microsoft Word. Its purpose is to provide a versatile and reliable format for creating and sharing documents across various platforms and devices. Widely adopted in business, academia, and personal communication, DOCX files offer numerous advantages.

One key advantage of the DOCX format is its seamless integration with other Microsoft Office applications like Excel and PowerPoint. This integration enables users to effortlessly incorporate tables, charts, and multimedia content into their documents, enhancing their visual appeal and overall effectiveness. Furthermore, DOCX files can be conveniently converted to other widely used formats such as PDF, HTML, and RTF, ensuring compatibility and portability across different systems.

The flexibility of the DOCX format extends to its support for advanced formatting options. Users can employ styles, themes, and templates to create professional-looking documents with consistent branding and formatting. This eliminates the need for intricate technical skills, empowering users to produce polished and visually appealing content effortlessly.

Another significant advantage of DOCX is its extensive compatibility with a wide range of software and devices, including popular operating systems such as Windows, macOS, and Linux. This compatibility ensures that documents can be seamlessly accessed, edited, and shared across diverse environments, fostering efficient collaboration and communication.
What is FODS File Format?
The OpenDocument Flat XML Spreadsheet (FODS) file format serves as a means of storing spreadsheet documents. It adheres to the OpenDocument standard and utilizes XML as its underlying file structure. FODS files are commonly generated by spreadsheet programs like Apache OpenOffice Calc and LibreOffice Calc.

FODS files consist of several XML elements, with a element serving as the container for the spreadsheet data. The data itself is stored in a sequence of

elements, where each table represents a worksheet within the spreadsheet. Within each table, data is organized using and elements. These elements can contain various child elements specifying the cell contents, such as , , and . The element stores text data, the element stores numeric data, and the element stores a cell's formula.

Furthermore, FODS files extend the OpenDocument standard by incorporating additional features. These include support for merged cells, allowing the merging of adjacent cells into a single larger cell, as well as frozen rows and columns, enabling the locking of specific rows or columns for easy navigation while scrolling through the spreadsheet.

FODS files offer compatibility and interoperability across spreadsheet applications that support the OpenDocument standard. They provide a flexible and structured format for storing spreadsheet data, ensuring data integrity and facilitating seamless sharing and collaboration.