How to Convert POWERPOINT to XLTM via C++
Get Started with C++ File Automation APIs
Install via Package Manager Console of Visual Studio with Install-Package Aspose.Total.Cpp.
Alternatively, get the offline MSI installer or DLLs in a ZIP file from downloads .
Free Online Converter for POWERPOINT to XLTM
Convert Protected POWERPOINT to XLTM via C++
Using the API, you can also open the password-protected document. If your input POWERPOINT document is password protected, you cannot convert it to XLTM without using the password. When your document is password protected, it means it enforces certain restrictions on the presentation. To remove the restrictions, the password has to be entered. A password-protected presentation is considered a locked presentation. The API allows you to open the encrypted document by passing the correct password in a LoadOptions object. The following code example shows how to open an encrypted document with a password.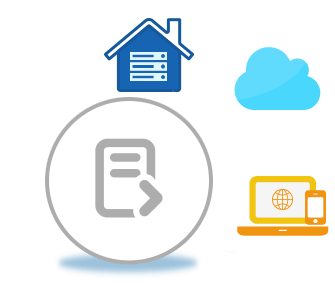 FAQ
How can I convert POWERPOINT to XLTM Online?

The online POWERPOINT conversion app is located above. To begin the conversion process, you can add your POWERPOINT file by either dragging and dropping it onto the white area or clicking inside the area to import the document. Afterward, click the "Convert" button. Once the POWERPOINT to XLTM conversion process is completed, you can download your converted file with just one click.

How long does it take to convert POWERPOINT?

The speed of this online converter is fast, but it largely depends on the size of the POWERPOINT file being converted. Smaller POWERPOINT files can be rendered to XLTM in just a few seconds. If you plan to integrate the conversion code within a C++ application, the speed will depend on how you have optimized your application for the conversion process.

Is it safe to convert POWERPOINT to XLTM using free Aspose.Total converter?

Of course! The download link of XLTM files will be available instantly after conversion. We delete uploaded files after 24 hours and the download links will stop working after this time period. No one has access to your files. File conversion (including POWERPOINT) is absolutely safe. Mainly free app is integrated for the purpose of testing so that one can check the result before integrating the code.

What browser should I use to convert POWERPOINT?

You can use any modern browser for this online conversion, for example, Google Chrome, Firefox, Opera, Safari. But in case you are developing a Desktop application. Aspose.Total POWERPOINT Conversion API will work smooth.
Explore POWERPOINT Conversion Options with C++
What is POWERPOINT File Format?
PowerPoint is a widely used presentation software that offers various file formats to save and share presentations. Understanding the different file formats in PowerPoint is essential for compatibility, sharing, and maintaining the visual integrity of presentations.

The default file format in PowerPoint is PPT (PowerPoint Presentation). PPT files are compatible with older versions of PowerPoint but may have limitations in terms of compatibility with other software applications. However, with newer versions, the PPTX (PowerPoint Open XML Presentation) format has become more prevalent. PPTX offers several advantages, including smaller file sizes, improved data recovery, and enhanced compatibility with other programs.

In addition to PPT and PPTX, PowerPoint supports other file formats like PDF (Portable Document Format). PDF files are widely used for sharing and publishing presentations because they preserve the formatting, layout, and graphics of the original slides, ensuring consistent viewing across different devices and platforms.

PowerPoint also allows saving presentations in formats like POT (PowerPoint Template) and POTX (PowerPoint Open XML Template). These formats serve as templates for creating new presentations with predefined styles, layouts, and designs.

For compatibility with other software applications, PowerPoint supports formats like ODP (OpenDocument Presentation) and HTML (Hypertext Markup Language). ODP files are open-source and can be used with software like LibreOffice and Google Slides. HTML files are web-compatible, allowing presentations to be displayed in web browsers.
What is XLTM File Format?
The XLTM file format, also known as an Excel Macro-Enabled Template file, is a file format used in Microsoft Office Excel to store spreadsheet templates that contain macros. Introduced in Excel 2007, this file format is based on the Microsoft Excel Open XML Format Spreadsheet.

XLTM files serve as a convenient way to save macros written in Visual Basic for Applications (VBA) within a spreadsheet. Macros are sets of instructions that automate tasks in Excel. Similar to the XLSM file format, XLTM files can store macros; however, they have an additional feature: the ability to be used as templates for other Excel files.

When an XLTM template is used to create a new workbook, the macros from the template are copied into the new file. This allows users to execute the macros within the newly created workbook. This feature is particularly useful for creating reusable templates. For example, a template could be designed with macros that generate a monthly report. By using the XLTM template each month, a new workbook is created with the macros automatically generating the report based on the data in the workbook.

XLTM files are also valuable for sharing macros with others. A user can create a template with macros, such as a report generation template, and then send it via email to another user. The recipient can open the template in Excel and utilize the macros to generate the desired report.