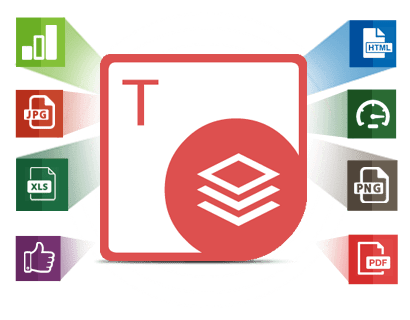 Aspose.Total for Java
Create, Edit & Convert Files via Java APIs
Manipulate Word, Excel, PowerPoint, Outlook, PDF, 3D, CAD and other document formats from your own Java applications.
Download Free Trial
Aspose.Words for Java allows the developers to perform a great range of document processing tasks directly within Java applications. It supports most popular word processing formats including DOC, OOXML, RTF, HTML and OpenDocument. With Aspose.Words, you can generate, modify and convert documents without using Microsoft Word.
Advanced Features of Aspose.Total for Java APIs
What People Are Saying
Don't just take our word for it. See what users have to say about Aspose.Total APIs.
During our implementation, we could sense that we touched only a fraction of what Apose.Total is capable of. The API's ease of use give the developers satisfaction for "getting work done" with it's simple and clean code, and the end product's robustness makes our customers happy.
We tried several other free and paid solutions, but all of them had limitations that were too great for our use-case. Most of the problems with our solutions arose in converting Microsoft Office files to PDF. Only Aspose proved to do this perfectly every time.
We can only say one thing: excellent product and excellent service. Sometimes, you can find a good product with a lack of customer care. This is not the case for Aspose.
Aspose.Total is a powerful suite to process nearly all kinds of documents in high speed and great quality. It effectively reduces the programming effort.
View Case Studies
Support and Learning Resources
Why Aspose.Total for Java
Aspose.Total offers individual solutions for other platforms.