Java API to Convert WORDML to XLAM
Free Online Converter for WORDML to XLAM
Remove Unused Information from a WORDML Document via Java
Before converting WORDML to XLAM, you can remove unused information from WORDML Document via Aspose.Words for Java . Sometimes you may need to remove unused or duplicate information to reduce the size of the output document and processing time. The CleanupOptions class allows you to specify options for document cleaning. To remove duplicate styles or just unused styles or lists from the document, you can use the Cleanup method. You can use the UnusedStyles and UnusedBuiltinStyles properties to detect and remove styles that are marked as "unused".
Save XLAM File to Stream via Java
After converting WORDML to XLAM, Aspose.Cells for Java enables you to save your document to stream. If you need to save files to a Stream then you should create a FileOutputStream object and then save the file to that Stream object by calling the save method of Workbook object.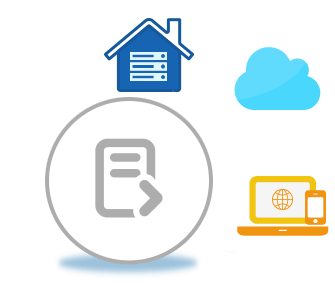 FAQ
How can I convert WORDML to XLAM Online?

To convert your WORDML files to XLAM format using the above online WORDML to XLAM converter, simply follow these easy steps. First, add your WORDML file by either dragging and dropping it into the white area or by clicking on the area to browse for the file on your device. Once you've added your file, click the "Convert" button to begin the conversion process.
The WORDML to XLAM converter works quickly and efficiently, so your conversion should be completed in just a few moments. Once the conversion is finished, you'll be able to download your new XLAM file with just one click. It's that simple! With the WORDML to XLAM converter, you can easily convert your WORDML files to XLAM format and enjoy your new files in just a few easy steps.

How long does it take to convert WORDML?

Although the online WORDML to XLAM converter is designed to work quickly and efficiently, the speed of the conversion process may depend on the size of your WORDML file. Generally, smaller WORDML files can be rendered to XLAM format in just a few seconds, while larger files may take a bit longer.
If you're looking to integrate the WORDML to XLAM conversion process within a Java application, the speed and efficiency of the conversion will depend on how well you've optimized your application. It's important to ensure that your application is well-designed and streamlined for the conversion process, as this can help to minimize processing time and ensure that the conversion runs smoothly. Overall, by optimizing your application and using the WORDML to XLAM converter, you can enjoy fast and efficient WORDML to XLAM conversion with ease.

Is it safe to convert WORDML to XLAM using free Aspose.Total converter?

Of course! When you use the WORDML to XLAM online converter, you can rest assured that your files are safe and secure. The download link for your converted XLAM file will be available to you instantly after the conversion process is completed.
We take your privacy seriously, which is why we delete all uploaded files from our system after 24 hours. This means that no one will have access to your files, and you can feel confident that your data is protected. The WORDML to XLAM converter is a completely safe and secure way to convert your files, including WORDML files, to XLAM format.
Additionally, the free app is integrated with the converter to allow you to test the conversion process and check the results before integrating the code into your application. This allows you to ensure that your files are being converted accurately and efficiently, giving you peace of mind and confidence in your application.

What browser should I use to convert WORDML?

The online WORDML to XLAM converter is accessible through any modern web browser, such as Google Chrome, Firefox, Opera, or Safari. However, if you're developing a desktop application, the Aspose.Total WORDML Conversion API is a reliable and efficient tool to use for smooth and seamless WORDML to XLAM conversions. The API is designed to work seamlessly with desktop applications, ensuring that your conversions are accurate and of high quality.
Explore WORDML Conversion Options with Java
What is WORDML File Format?
Microsoft Word 2003 introduced a proprietary document format known as WordprocessingML. This format, based on XML, utilizes a custom XML schema to store various elements of a Word document, encompassing text, formatting, images, and other content. WordprocessingML aims to provide a comprehensive representation of all document information while maintaining both human-readable and machine-readable qualities.

Being human-readable means that WordprocessingML documents can be easily accessed and edited using a standard text editor. This accessibility allows users to directly manipulate the underlying XML structure if needed. Additionally, WordprocessingML is designed to facilitate automated processing and conversion by computer systems, enabling seamless transformation into other formats or integration with different software applications.

WordprocessingML is an open standard, meaning that its specifications are publicly available for reference and implementation by developers. This openness has fostered the development of numerous software programs, including open-source solutions like OpenOffice.org and LibreOffice, which can read and write WordprocessingML documents. The availability of such tools expands the accessibility and interoperability of WordprocessingML files beyond the Microsoft Word ecosystem.

Microsoft Word, being one of the most widely used word processing programs worldwide, has contributed to the popularity of WordprocessingML as an XML-based word processing format. Its broad acceptance has established WordprocessingML as a prevalent standard for sharing and exchanging richly formatted documents.
What is XLAM File Format?
The XLAM (Excel Add-in) file format is a specialized file format used in Microsoft Excel to store and distribute add-ins, which are additional functionalities or customizations that extend the capabilities of Excel. An XLAM file contains VBA (Visual Basic for Applications) code, macros, custom functions, and other elements that can enhance and automate Excel's functionality.

XLAM files are designed to be loaded as add-ins within Excel, providing users with additional features and tools that are not available by default. These add-ins can be created by users or developers to streamline repetitive tasks, perform complex calculations, create custom functions, or interact with external systems and data sources.

One of the advantages of the XLAM format is its portability and ease of distribution. Once an XLAM file is created, it can be easily shared with others, allowing them to install and use the add-in in their own Excel environment. This makes it convenient for teams or organizations to standardize their workflows and share custom functionalities across multiple users.

XLAM files can be loaded into Excel by navigating to the "Add-ins" section in the Excel options and selecting the desired add-in file. Once loaded, the add-in's functionality becomes available within Excel, providing users with additional features, menus, or toolbars tailored to their specific needs.