By using Aspose.Total for .NET you can include RTF to DIF conversion feature within any .NET, C#, ASP.NET and VB.NET application in two simple steps. Firstly, by using Aspose.Words for .NET , you can export RTF to HTML. After that, by using Aspose.Cells for .NET Spreadsheet Programming API, you can convert HTML to DIF.
.NET API to Convert RTF to DIF
Get Started with .NET File Automation APIs
Install from command line as nuget install Aspose.Total or via Package Manager Console of Visual Studio with Install-Package Aspose.Total.
Alternatively, get the offline MSI installer or DLLs in a ZIP file from downloads .
Free Online Converter for RTF to DIF
Load RTF Document from Stream via C#
Aspose.Words for .NET also allows you to load RTF document via stream. To open a document from a stream, simply pass a stream object that contains the document into the Document constructor. The following code example shows how to open a document from a stream: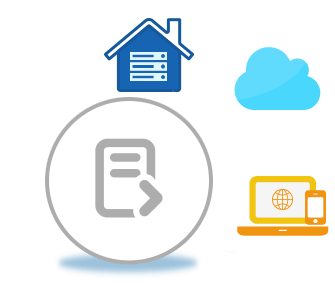 FAQ
How can I convert RTF to DIF Online?

Online App for RTF conversion is integrated above. Firstly, you need to add RTF file for conversion by drag & drop or click inside the white area to import the document. Then click the Convert button. When RTF to DIF conversion is completed, you can download your converted file. So You will get output DIF files with just one click.

How long does it take to convert RTF?

This online converter works fast but mainly depends on the size of RTF file. You can render small size RTF file to DIF in a few seconds. Moreover, If you have integrated the conversion code within .NET application, It depends on how you have optimized your application for conversion process.

Is it safe to convert RTF to DIF using free Aspose.Total converter?

Of course! The download link of DIF files will be available instantly after conversion. We delete uploaded files after 24 hours and the download links will stop working after this time period. No one has access to your files. File conversion (including RTF) is absolutely safe. Mainly free app is integrated for the purpose of testing so that one can check the result before integrating the code.

What browser should I use to convert RTF?

You can use any modern browser for this online conversion, for example, Google Chrome, Firefox, Opera, Safari. But in case you are developing a Desktop application. Aspose.Total RTF Conversion API will work smooth.
Explore RTF Conversion Options with .NET
What is RTF File Format?
The RTF (Rich Text Format) file format is a versatile and widely supported file format for storing text documents with formatting. It was developed by Microsoft in the late 1980s as a cross-platform format that could be easily exchanged between different word processing applications.

RTF files are typically saved with the .rtf file extension and can be opened and edited by various text editors and word processing software, including Microsoft Word, Google Docs, and LibreOffice. The format allows for the inclusion of various formatting elements, such as font styles, sizes, colors, paragraphs, tables, and images.

One of the key advantages of RTF is its platform independence, which means that an RTF file created on one operating system can be opened and rendered correctly on another without losing formatting. This makes it a preferred choice for document exchange and collaboration.

RTF files use a plain-text formatting syntax, which means that the files are human-readable and can be modified with a text editor if needed. However, RTF files can be quite large in size compared to other formats like plain text or Markdown, as they store formatting information explicitly.

While RTF is primarily used for text documents, it can also support the embedding of other types of files, such as images and objects, within the document. This allows for the creation of more complex and visually appealing documents.
What is DIF File Format?
DIF is a data file format used to store tabular data. It is a text file format with each line of text representing a row of data. The format is simple, with each column of data separated by a tab character.DIF files are often used to exchange data between different applications. For example, a DIF file can be created in a spreadsheet application such as Microsoft Excel and then imported into a database application such as Microsoft Access.DIF files can also be imported into statistical analysis software such as SAS and SPSS. This makes DIF an ideal format for storing data that needs to be analyzed using different software applications.