Convert DOTM to PPT using Python or Online App
DOTM to PPT conversion in your Python Applications without installing Microsoft Word® or PowerPoint
Why to Convert
There are a number of reasons why someone might want to convert a DOTM file to PPT. The DOTM file format is not as widely used as the PPT format, so it may not be compatible with some software. Additionally, the PPT format is more widely used for presentations, so it may be easier to share a presentation in PPT format with others.
How Aspose.Total Helps for DOTM to PPT Conversion
Aspose.Total is a full package of various APIs dealing different formats. For a Python developer, who is trying to add a DOTM to PPT conversion feature within application, Aspose.Total can help to automate the conversion process. It's mainly in two steps. Firstly use Aspose.Words for Python via .NET API to convert DOTM file to PDF. After that by using PowerPoint Python API Aspose.Slides for Python via .NET, save the created PDF into Presentation as a PPT format.
How to Convert DOTM to PPT in Python
Step 1 Open the source DOTM file using Document class

Save DOTM file to PDF by using Save method by providing the file name and desired directory path.

Step 2 Load PDF file with an instance of Presentation class

Call the save method while specifying output file path & SaveFormat.PPT as parameters. So your DOTM file is converted to PPT at the specified path.
Conversion Requirements
For DOTM to PPT conversion, Python 3.5 or later is required
Reference APIs within the project directly from PyPI ( Aspose.Slides and Aspose.Words )
Or use the following pip commands pip install aspose.slides and pip install aspose.words.
Moreover, Microsoft Windows or Linux based OS (see more for Slides and Words ) and for Linux check additional requirements for gcc and libpython and follow step by step instructions .
Save DOTM To PDF in Python - Step 1
Save PDF To PPT in Python - Step 2
Free Online Converter for DOTM to PPT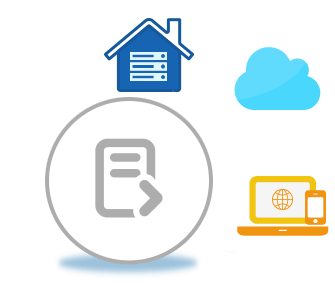 FAQ
How can I convert DOTM to PPT Online?

The online DOTM conversion app is available above. To begin, you can add your DOTM file for conversion by either dragging and dropping it or clicking inside the white area to import the document. Once your DOTM file is uploaded, click on the Convert button to start the conversion process. After the DOTM to PPT conversion is complete, you can download your converted file. With just one click, you will get your output PPT files.

How long does it take to convert DOTM?

This online DOTM converter operates quickly, but the speed largely depends on the size of the DOTM file. Small DOTM files can be converted to PPT in just a few seconds. If you have integrated the conversion code within a .NET application, the speed of the process will depend on how well you have optimized your application.

Is it safe to convert DOTM to PPT using free Aspose.Total converter?

Of course! After conversion, the download link for the PPT file will be available immediately. Uploaded files are deleted after 24 hours, and download links will no longer work after that time. Your files are safe, and no one has access to them. The free app is mainly integrated for testing purposes, so you can verify the results before integrating the code.

What browser should I use to convert DOTM?

You can use any modern web browser like Google Chrome, Firefox, Opera, or Safari for this online DOTM to PPT conversion. However, if you are building a desktop application, the Aspose.Total DOTM Conversion API will work seamlessly.
Explore DOTM Conversion Options with Python
What is DOTM File Format?
The DOTM file format is closely associated with Microsoft Word and is used for storing documents that contain macros. Similar to the standard DOCX format, DOTM files are based on the Open XML format, but with the added capability of incorporating VBA (Visual Basic for Applications) macros. These macros are small programs that automate tasks within Word documents, allowing for enhanced functionality and customization.

DOTM files serve as templates in Microsoft Word, providing a pre-defined structure, formatting, and macros that can be utilized in creating new documents. When a DOTM template is used, the macros within the template can be executed to perform specific actions, such as automating repetitive tasks or adding dynamic content.

To work with a DOTM file, you need a word processing program that supports the Open XML format and macro execution, such as Microsoft Word or other compatible software. Opening a DOTM file will create a new document based on the template, including its pre-defined macros. Users can then utilize or modify the macros as needed for their specific requirements.

It's important to exercise caution when working with DOTM files, as macros can potentially contain malicious code. To ensure document security, it is recommended to only open DOTM files from trusted sources and employ proper antivirus measures.

The DOTM file format provides an effective means of creating and utilizing document templates with embedded macros, enhancing productivity and customization in Microsoft Word. By leveraging the power of macros, users can automate tasks, streamline workflows, and tailor their documents to meet specific needs.L format and can be opened by Word and other word processing applications.
What is PPT File Format?
The PowerPoint file format, commonly known as PPT (PowerPoint Presentation), is a proprietary file format developed by Microsoft for creating and delivering presentations. PPT files are the standard file format used by Microsoft PowerPoint, the popular presentation software included in the Microsoft Office suite.

PPT files contain a combination of text, images, graphics, animations, and multimedia elements that are arranged in slides. Each slide represents a separate screen or page within the presentation and can include various content such as titles, bullet points, charts, tables, and media files like images, audio, and video.

The format of a PPT file is binary, meaning it stores data in a binary format that is optimized for efficient storage and processing by the PowerPoint application. PPT files also support a range of features and formatting options, including slide transitions, animations, speaker notes, and embedded objects.

In addition to being editable within Microsoft PowerPoint, PPT files can also be viewed and presented using the PowerPoint software or compatible applications on different platforms, including Windows, macOS, and mobile devices. They can be shared via email, transferred through portable storage devices, or uploaded to cloud storage platforms for easy collaboration and distribution.

While Microsoft PowerPoint is the primary software used to create and modify PPT files, there are alternative presentation software applications that can open and work with PPT files, such as LibreOffice Impress and Google Slides. However, it's important to note that there may be some compatibility limitations or variations in feature support when using non-Microsoft software.