C++ APIs to manipulate Excel spreadsheets
Build C++ application having the ability to Create, Read, Edit or Convert Excel spreadsheets without requiring Microsoft Excel.
  Download Free Trial
Aspose.Cells for C++
Aspose.Cells for C++ is a native C++ library that offers a set of high-level APIs for most commonly used spreadsheet formats such as XLS, XLSX, XLSM and XLSB. Aspose.Cells for C++ allows you to build high performance C++ applications having the capabilities to create, manipulate and convert Excel spreadsheetswithout relying on Office Automation or Microsoft Excel application.
At A Glance
An overview of Aspose.Cells for C++.
Load/Save Spreadsheets
Data Manipulation
Built-In Properties
Custom Properties
Themes
Styles & Formatting
Data Validation
Conditional Formatting
Hyperlinks
AutoFilters
PageSetup
Reading, Writing Formulas
Formulas Calculation
Grouping of Rows & Columns
PivotTable
Tables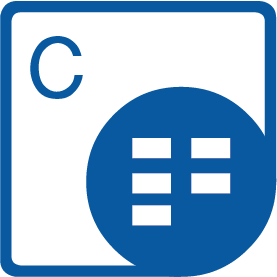 Platform Independence
Aspose.Cells for C++ fully supports C++ applications developed in Windows platforms.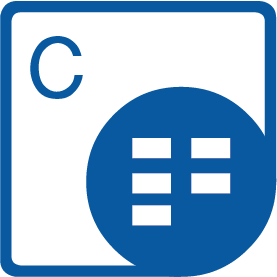 Supported File Formats
Aspose.Cells for C++ supports most commonly used spreadsheet file formats.
Microsoft Excel: XLS, XLSX, XLSM, XLSB
Text: CSV, TSV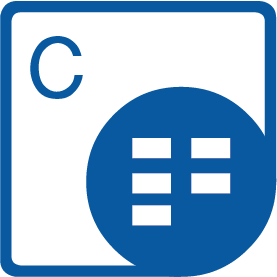 Previous
Next
Advanced C++ Excel Spreadsheet API Features
Aspose.Cells for C++ includes the following features:
Load & save Excel files using streams
Set data validation to restrict input
Organize data by grouping rows & columns
Manipulate built-in & custom properties
Add & manipulate hyperlinks
Create & manipulate Pivot Tables
Change the look of your workbook using themes
Create tables & list objects
Apply styles and formatting to cells, rows, columns or ranges
Trace Precedents & Dependents
Read, write & calculate complex formulas
Create conditional formatting rules
Zero Dependency on Microsoft Excel
Aspose APIs are totally independent and are not affiliated with, nor authorized, sponsored, or otherwise approved by Microsoft Corporation. Aspose.Cells for C++ never needs Microsoft Office or Microsoft Excel to be installed on the machine to work with Excel document formats.
Simple & Reliable Conversion of Excel Formats
Aspose.Cells for C++ is a powerful set of APIs that provide the ability to inter-convert Excel file formats without worrying about the format specific details. The API allows you to convert spreadsheets from any supported format to any other supported format with just two lines of code. It is that simple!
Save spreadsheet in different formats - C++
// load the file to be converted
intrusive_ptr<IWorkbook> book = Factory::CreateIWorkbook(dir->StringAppend(new String("template.xls")));
// save in different formats
book->Save(dir->StringAppend(new String("output.xlsx")), SaveFormat_Xlsx);
book->Save(dir->StringAppend(new String("output.xlsb")), SaveFormat_Xlsb);
book->Save(dir->StringAppend(new String("output.csv")), SaveFormat_CSV);
Comprehensive Spreadsheet Formatting
Aspose.Cells for C++ gives you complete control over how you wish to present your data onto the worksheet, by offering advanced formatting features. You can apply formatting to individual row, column, cell, or you can create a range of cells and apply formatting to it. You can also add rich text to a cell, apply borders, set background patterns or tweak font related styling aspects.
Manipulate Rows & Columns
Aspose.Cells for C++ allows you to manipulate rows and columns in many different ways. You can easily adjust row height & column width or auto resize the cell dimensions according to the contents in it. The API also offers the means to insert & delete, hide & un-hide as well as group & un-group rows and columns.
Continuous Integration of New Features
You are never restricted to existing features. Our product teams are continuously adding more and more features and every new version offers more features as compared to the older versions. You can also send new feature requests if you find any of your desired features missing.
Support and Learning Resources
Why Aspose.Cells for C++?
Aspose.Cells offers individual Excel APIs for other popular development environments as listed below: